Our Vision
5000 keys open by 2030
Make returns and an impact
Hometels better serve the demands of today and tomorrows travellers. It is a proven and resilient business model, which puts guest experience first and delivers market leading performance.
Watch the videos from our Managing Director Robert Godwin to find out more.
Highlights
Open & Pipeline
900 keys,
8 locations
Hometels
World's first brand
Backed by
Lamington Group
A NOTE FROM OUR MD
10 years of competitive sport on the international stage gave me first-hand experience of looking for optimal environments to enable me to perform at my peak.
We created room2 so everyone could perform at their highest level, like they can at home. When we work on crafting environments for our guests, we set gold as the standard.
ROBERT GODWIN
MANAGING DIRECTOR
Why invest with us today
No 1. for experience
A leading hospitality brand, driving real innovation and outstanding guest experiences.
Market leaders in hometels
Hometels are a world first. The concept was developed by Lamington Group and provides a unique and defendable market position with big growth potential.
Supported by experts
With a team of industry leading experts supporting the journey, you can be confident it's not just us who see the potential and are committed to realising the long term benefits.
100% independent and in touch
No board tables and red tape. Lamington Group is a family business with a hands on approach. Seeing, observing and listening to our guests for continuous improvement.
Strong asset backed covenant
The wider Group has a strong balance sheet with over £100m in high quality assets, and trading history since 1967.
Flexible operating model
Fleixble operational capabilities are built around lean and efficient on site teams quickly capable of adapting to changes in market conditions.
At the forefront
An ecosystem of world leading technology, unique product innovations, and the creators of hometels, room2 is at the forefront of hospitality.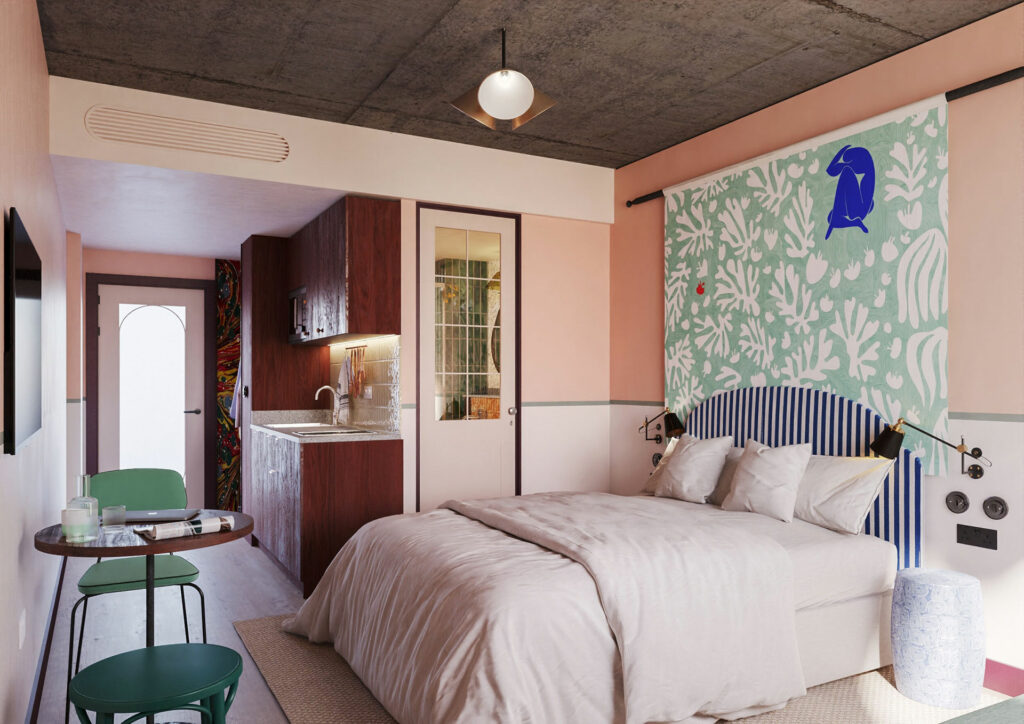 Why hometels?
Hometels are proven to deliver a more resilient alternative to standard hotels with higher levels of guest satisfaction. They appeal to future consumer trends providing greater choice, and authentic experiences, filling the gap between hotels and Airbnb. 
Where we are moving
Our vision of 5000 hometel rooms open by 2030 in towns and cities will take us across the UK and beyond. We are constantly on the look out for development and investment partners.
If you have an opportunity, contact us today.
Partner with us
A range of partnership options to suit your requirements
Hotel management agreements
Hotel management services are available for hotel buildings which are brand aligned, new or exising.
Variable lease structures
A flexible approach to lease structures provides partners with multiple options. Offering 25 year institutional grade lease and hybrid lease structures with upward index linked rent reviews, all backed by a strong covenant.
Acquisitions – site and portfolio
If you have new build or conversion assets with 75 – 250 studio/1 bedroom units, located across major UK towns and cities and with class C1 hotel use/STPP, we're ready to talk on both a site and portfolio basis.
Investors – from £5m+
Looking for a unique, yet safe and resilient investment partner? Lamington Group is looking for investment from funds and private individuals from £5m upwards.